Who We Are
Executive Development Coaches and Employee Development Coaches based in Seattle, Washington, services available nationwide.
Our Attitude
Our talented Executive Development Coaches and Employee Development Coaches are dedicated to helping leaders and their organizations understand and leverage the dynamics of change and the new behaviors that support them so everyone can emerge better and stronger than before. This involves matching the unique talents and expertise of our coaches with the culture, experience and preferences of our clients. Our Business Coaches provide our clients with the knowledge, skills and tools necessary to make permanent changes. Our commitment is to provide the greatest quality of return on your coaching investment through the most cost-efficient means possible.
Our President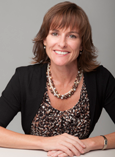 Mimi Welch is a dynamic Leadership and Employee Development Coach whose mission is to help others claim their untapped potential and enjoy their success. Her practical "roll-up-your-sleeves" approach is a product of 25 years of engaging leaders and teams, helping them maneuver through corporate acquisitions, mergers and leadership changes in both Fortune 1000 and other private companies and within the public sector. Ms. Welch's academic background in Communications and Master of Science degree in Organizational Development enables her to apply theory to real-life situations and practices. Based in Seattle, Washington, Ms. Welch founded Transition Dynamics, a company that specializes in executive and leadership coaching to leaders throughout the country. For more information, click President's Profile.